Want to fly through the air in the rainforest? Hear the whizzing sound of zip-line cable above your head? See the flashes of the jungle up close to your eyes? This is your adventure tours all about.
The thrilling experiences you should take adventure tours in Costa Rica – a beautiful Central American country. Let's take a look at the round-up of some of the exciting activities to try during your Costa Rica adventure-filled holiday.
Try Taking a Zip-line Cable
Going to try out a zip-line cable tour? Remember, nothing can beat the real excitement, the fun of this fast, high sport in Costa Rica.
Want to go with the canopy covering abundant rainforests? Or try out something new like a cloud forest of a volcano like Monteverde or Arena? No matter whatever your choice, you will get a picturesque bird's-eye view above the ground.
Some zip-lining adventure tours in Costa Rica start with an open air ride to the top of the forest, offering sweeping views at a slower pace. But a series of platforms with cables – connect them whisk zip liners down and the trails, hanging bridges, in between boasts unforgettable views to appreciate Costa Rica natural beauty.
Try Out Canyoning
Ever imagined scaling a steep cliff face? You should try out canyoning in Costa Rica to make it an attainable goal. Simply, canyoning is nothing but a wonderful journey of discovery. It offers an inside glimpse of tropical waterfalls and massive trees in their magical places.
Canyoning is nothing but a perfect blend of abseiling down waterfalls and hiking in jungles filled with slot canyons. Upon choosing adventure tours in Costa Rica, rappel along rock walls and rushing waterfalls.
Canyoning is definitely a wet adventure. Bring a change of clothes for this adventure. Remember, canyoning is perfect for children over age 12 and participants in good physical condition.
Chase Waterfalls
It's a bit hard to beat the rush of the first time you see and hear bursting from the splendid jungle backdrop. There are several waterfalls to immerse yourself in – especially during the green season. It's the time the rains feed Costa Rica rivers.
When it comes to chasing waterfalls, La Fortuna Waterfall is located just about a 20-minute hike along a well-marked path with a big revelation at the end. When you're in La Fortuna, you can enjoy swimming in the cold waters at the base of a waterfall or take the rope swing to jump in.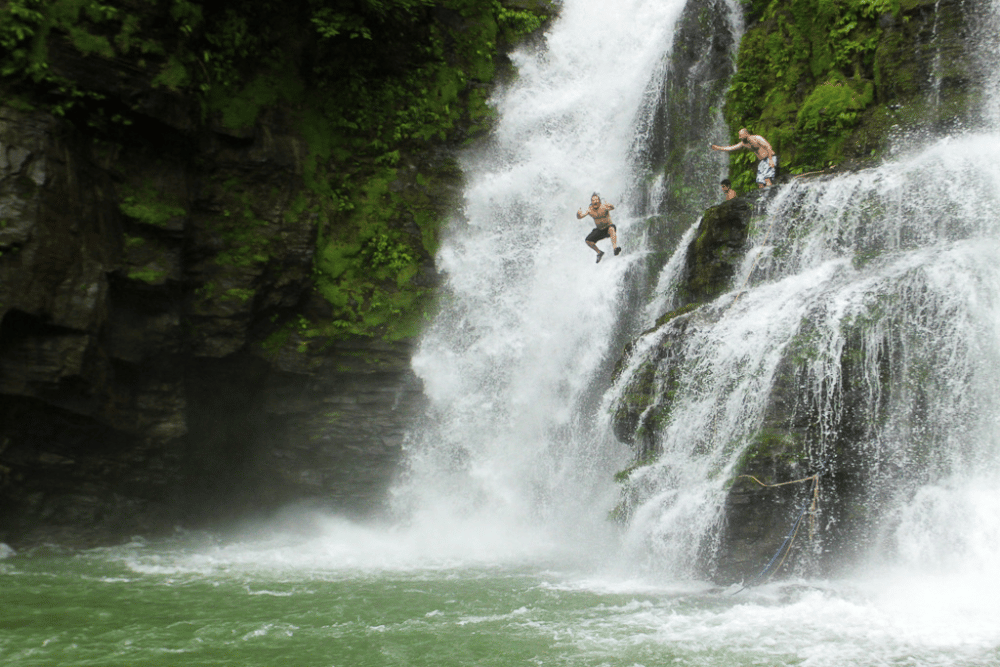 Getting There
Tour Operators CR provides adventure tours in Costa Rica, encompassing a huge array of activities and sightseeing options to cater to different tastes. We are thrilled at the prospect of showing you this spectacular blue planet of Costa Rica. Check out your options for adventure tours in Costa Rica at Tour Operators CR right now and make the right selection.
All you need to do is to let us know about your preferences, travel desires and we'll get you covered. No matter what, our adventure tours in Costa Rica will make you come back again and again.
Feel free to stay connected with 'Tour Operators CR' right now on Facebook and Instagram social networks.