Caño Negro is considered to be the third most important wetlands in the world.
This sanctuary was named "wetland of international importance" in 1991, and is one of the most important wet areas in Costa Rica. Designated as a "world protected area" by groups of conservation such as Ramsar, Caño Negro is the home of rare species of plants, animals and birds.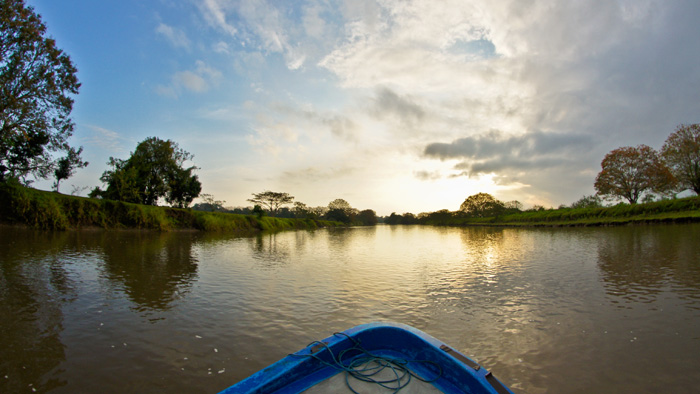 It is one of the national shelters which keeps a balanced management of tourist activities with the biological resources and gives a great educational experience for all,as an example of eco-tourism and preservation, as well as of research.
This shelter has won popularity with the eco-tourism and nature-oriented tourists. The reason is that the lake is full from the beginning of the rainy season, joining Río Frío, this phenomenon provides an ideal habitat for the procreation of birds, making in it a paradise for birds and nature lovers.
It is considered of international importance for being home of migratory species, in extinction and commercial importance. Many species of species of flora and fauna are found there.
Caño Negro is located close to the Maleku refuge, direct descendants of the ancient natives Guatusos, located 165 kilometers north to San Jose, south-east of the city of Los Chiles, on the border with Nicaragua.
The villages correspondant to the Lagoon of Caño Negro, are, Las Cubas, San Antonio, Playuelas and San Ramon of Sabogal, identified as:
Caño Negro Lagoon
Monico Lagoons (includes Betel and Caño Blanco)
Caño Los Patos
Sendero Caño Negro – Sabogal (Río Frío Norte)
Sendero Río Frío Sur
Las Cubas
Laguna Capilla
Laguna Muelle
Caño Negro (sector of the main river of Río Frío that crosses the lagoon of the same name)
Sendero Sabogal and Playuelas (Río Frío Norte)