You've got your special person of your dreams! You've planned your wedding at the best. But what about your honeymoon? Where do you head for your honeymoon? Donot think much!!
Let us help you out. Nothing can beat romance, the intimacy of enchanting Costa Rica Island. Searching for an Intimate Inn, romantic beachfront, Tropical to green season Honeymoon Gateways in Costa Rica and these are just available to you with a Honeymoon Tour Packages!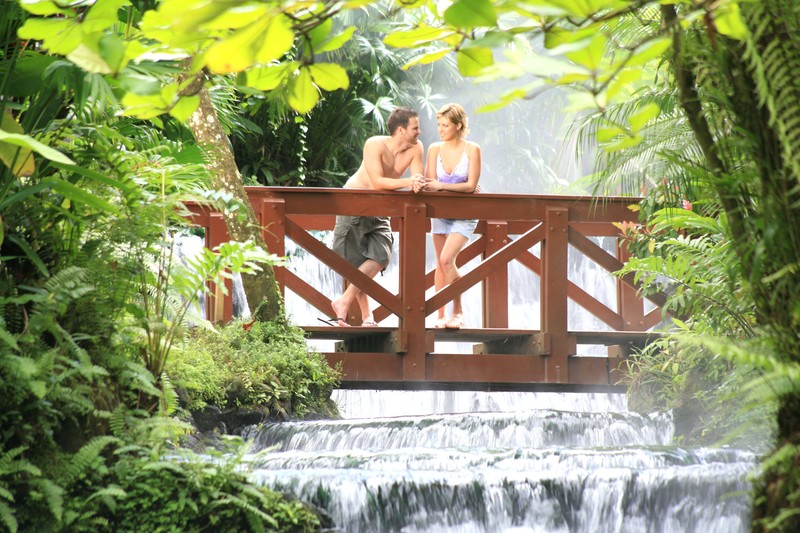 Costa Rica is a destination with multiple sightseeing wonders, tropical climate, splendid scenery, and exotic character. Of course, it's an unforgettable honeymoon getaway. You can access this magical island only a few hours of flight from North America.
Blessed with picturesque beaches, alluring rainforest, lively volcanoes, and abundant wildlife as well as serene nature, Costa Rica has all of them. No doubt, it's an exciting location, invites romance, rest, relaxation, as well as adventure and passion.
Are you excited? Want to book honeymoon tour packages to Costa Rica? What's pulling you behind! Just go for it and you won't regret your decision at the end.
Still not convinced? A few reasons can explain to you why Costa Rica is a unique paradise for a honeymoon:
Delicious Tropical Treats
A honeymoon won't be complete without unique delicacies and beverages. Want to try something special? What about unique Costa Rica delicacies?
Fortunately, Costa Rica has all kinds of tropical treats – from pineapple, mango, guava, coconut to papaya. Try out amazing afternoon snacks, natural smoothies and mouth-watering desserts in Costa Rica. Honeymoon Tour Packages
Be-Witching Fairytale Wonderland
Walking through the spectacular rainforest, you'll feel that you've left your busy world and somehow landed in magical fairytale wonderland.
Situated in between the canopy of massive trees covered in hanging leaves and moss in a glowing green color, the hidden waterfalls in Costa Rica make you stumble upon in every turn.
The vibrant bird species come in variant colors of the rainbow and sing their beautiful songs when you walk along. No matter what, you will seem to be in trouble believing you're still in reality.
Perfect Weather
It's obvious that you require some sort of sun and warmth on your honeymoon. But it's very nice to have some little relief from the heat. Costa Rica boasts a perfectly balanced combo of hot, sunny, cool and rainy seasonal bliss.
No matter wherever you visit across the country, you will meet the rain for a few hours in the afternoon or evening. Everything will cool down and you will feel relaxed. In addition to, it's very nice to cuddle up while listening to the sound of a rainstorm.
The Endless Adventure
When it comes to adventure on honeymoon, you will find it everywhere in Costa Rica. Ziplining, waterfall rappelling, ATV tours, jungle hiking, horseback riding, night tours, river rafting, kayaking, volcano hikes, etc. – there's something for every couple. With a custom Honeymoon Tour Packages in place you can easily choose the places, destinations to your once in life time tour.
Fall in Love with Each Other
Love is in the air! Costa Rica is blessed with incredible beauty and tranquility. You can't help but fall in love with each other and also with the country, while you're there.
Conclusion
Thinking about your honeymoon? Why don't you do it in one place – Costa Rica? Why are you waiting for! It's time to book Costa Rica honeymoon packages through Tour Operators CR and explore off-the-beaten-path sightings at the best.
Let Tour Operators CR spark the romance on your honeymoon in the intimate Costa Rica ambiance!
Stay tuned to Tour Operators CR on Facebook and Instagram social networks.