Marino Ballena National Park is the place where the of humpback whales are coming for summer from the North and South America for breeding. It is an Oasis for dolphins, turtles and coral reefs, visited by more than 60,000 people a year.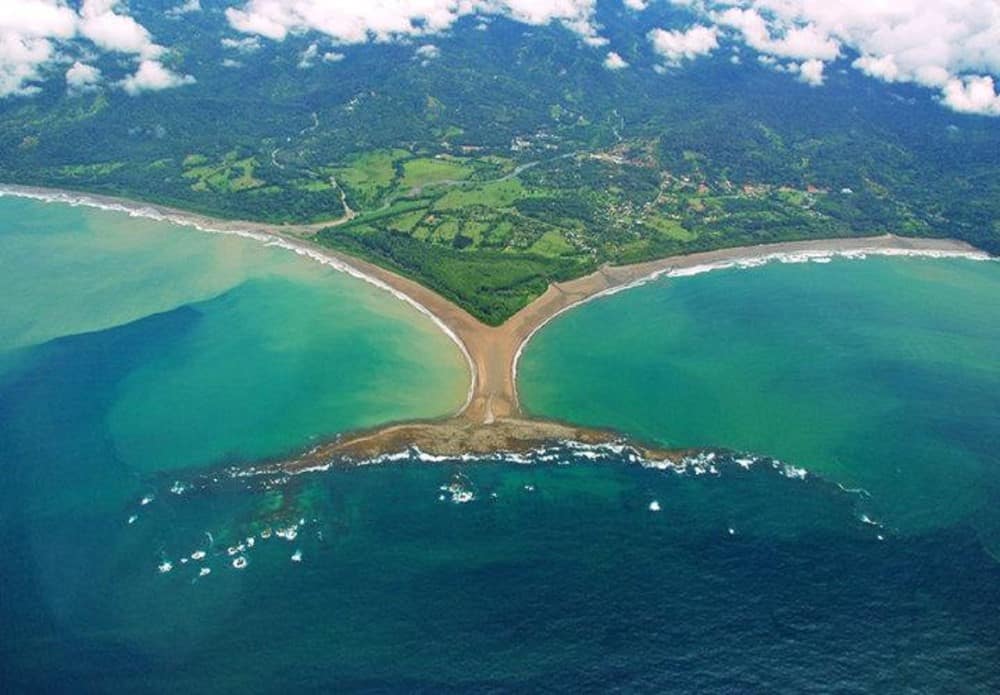 Located in the Pacific coast of Costa Rica, Puntarenas province between the mouth of the Río Higuerón and punta Piñuela, inside the Coronado Bay. Is part of the Osa Conservation area.
The Marino Ballena National Park was the first marine park which was established in order to providsafe grounds to the critical habitats for breeding and spawning of marine species such as whales and dolphins. and to preserve the productivity of biological communities that inhabit the coastal area.
The territory also includes the maritime area beautiful beaches with sand and stone such as Ballena Beach, Playa Bahía Uvita and Playa Piñuelas.
The Area is full of biodiversity andmany animals can be seen. stingrays, sharks, common starfish, spottedm bottle-nosed ,common dolphins and whale humpback visit the place, sometimes killer whales and pilot whales. In playa Ballena the leatherback turtle and the green sea turtle spawn in the Pacific during the summer.
One of the attractions and distinguished this National Park from others is the geographical shape of whale tail. The whale tail is seen only at high tide when it is covered under the water. Then the shape of the tail can be seen.
The best time to visit The Marino Ballena National Park is as follows:
Dolphins: March and April
Whale watching from the North: from December to April
Whale watching from the South: from July to October
Nesting of turtles: from August to December
Dry season: from December to April